I am a big fan of finding non-standard, creative solutions to typical problems that can easily be solved with a bit of cash. For example, one of my house projects included hanging large drawings with plexiglass.
Having recently moved I needed a hanging rod for a small loft space attached to the ceiling (the width of the space is unusual and standard rod sizes don't fit). The loft height is 6 ft., so I also wanted something thin and giving the place a bit of character. Here's what I came up with.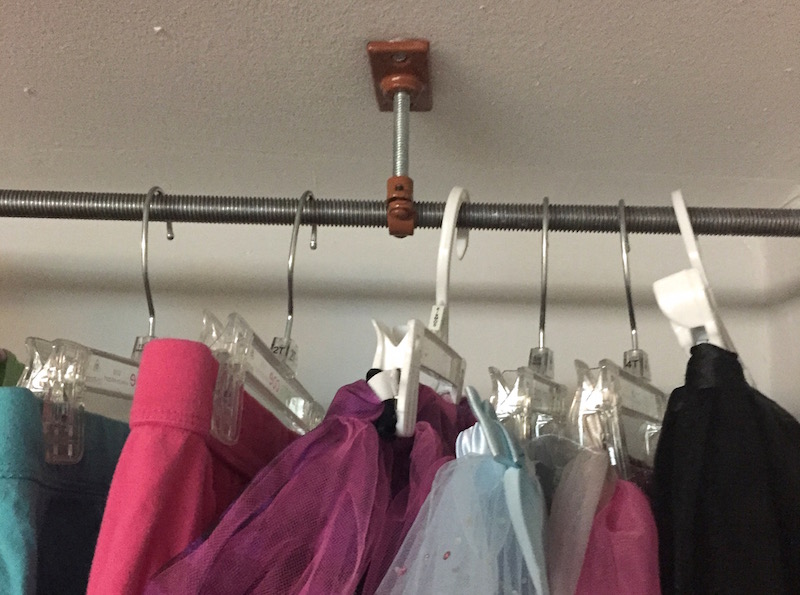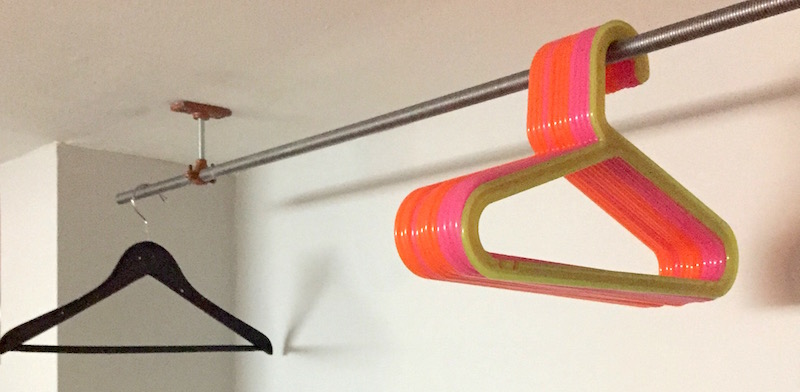 Total cost $30.67+tax.
---